Rewiring Workplaces: Bringing Values to Life – recording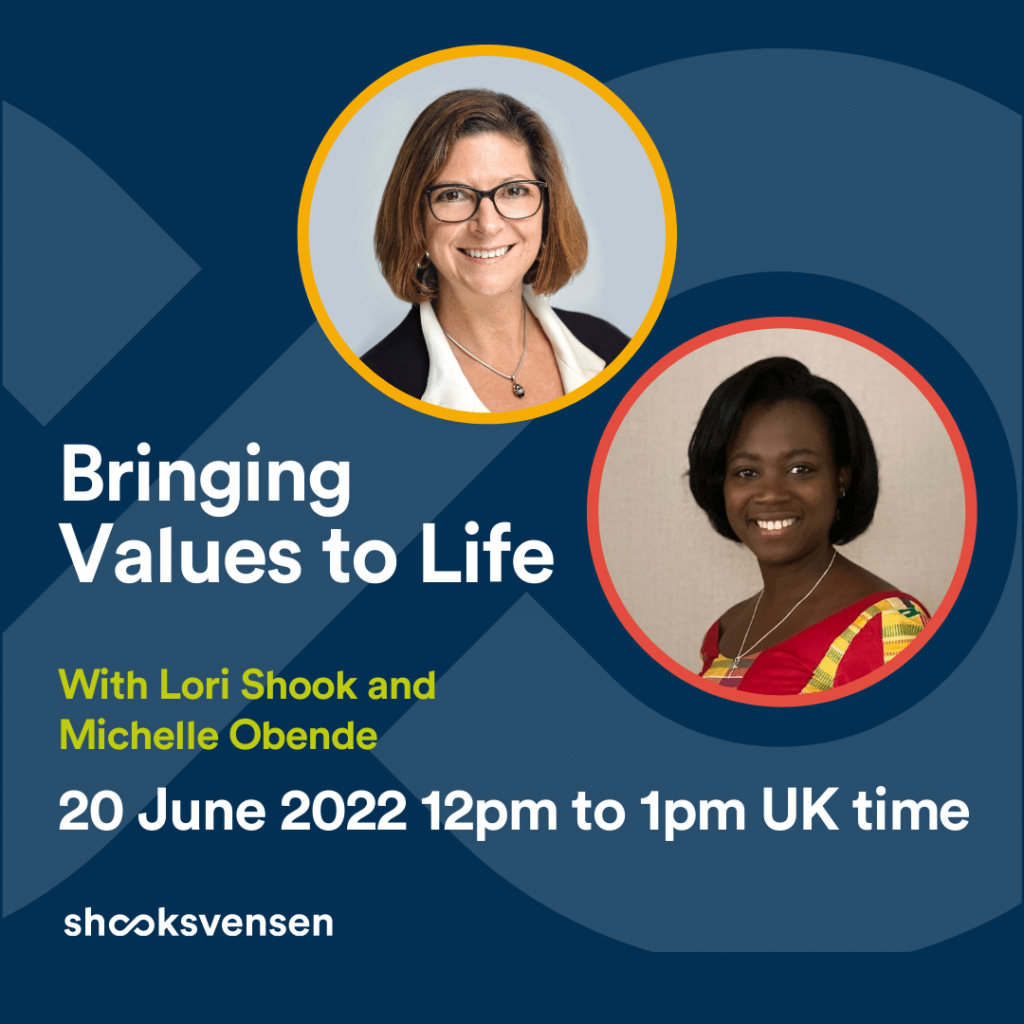 In this webinar, Lori and her guest Michelle Obende discussed bringing company values to life.
Michelle shared some of her personal experience of working for a very successful and award-winning consultancy that excels at living their values.
Clarasys, where Michelle has worked for over 10 years, has received numerous awards and has landed in the top 5 or top 10 best places to work company for several years running. A large part of their success is due to their focus on people, developing their culture and bringing their values to life.
About Michelle (Tackie) Obende
Michelle has worked for Clarasys Consulting for almost 11 years, since the very beginning, when the company had a handful of employees.
She has served as a business consultant, a manager, coach, and a champion for coaching in the organisation. Michelle is passionate about developing people and creating great employee experiences. She currently holds a role as a people partner where she leads other who support employees in their day-to-day work.
Michelle has been a strong people advocate within Clarasys and has made a significant difference in keeping their company values alive.
---
Recordings of past webinars and links to upcoming webinars are here.
---
Other courses & resources