Rewiring Workplaces: Team Coaching – it's not just another team building exercise – recording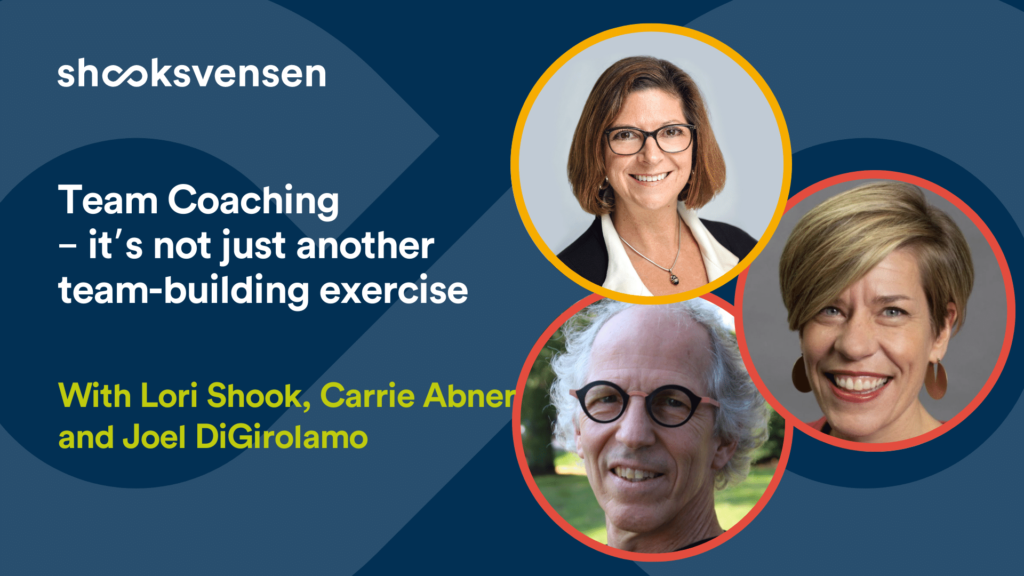 In this webinar, Lori hosted a conversation with Carrie Abner and Joel DiGirolamo, two leading voices in the fast growing world of team coaching. They discussed the different types of team interventions and why team coaching is such a fast-growing and impactful choice for organisations.
---
About Carrie Abner
Carrie currently serves as Vice President of ICF Credentials and Standards, where she works to strengthen and grow the certification of coach practitioners around the world and ensure the highest standards for professional and ethical practice in coaching.
She holds a Master's degree in international affairs from The George Washington University in Washington, D.C and has worked at local, national and international levels in various roles, but always with the intent to foster collaboration across diverse communities, protect human rights and promote best practice.
About Joel DiGirolamo
Joel is the Vice President of Research and Data Science for the ICF. He leads a research team whose goals are to advance the understanding of how coaching works and to understand how coaching is evolving and enhancing society. Robust research is the foundation of tools that can be used to build high performing organizations.
He has more than 30 years of staff and management experience in Fortune 500 companies and is the author of two books, Leading Team Alpha and Yoga in No Time at All. Joel holds a master's degree in industrial and organizational psychology from Kansas State University, an MBA from Xavier University, and a bachelor's degree in electrical engineering from Purdue University.
---
Recordings of past webinars and links to upcoming webinars are here.
---
Other courses & resources