Live demo of coaching with Board of Directors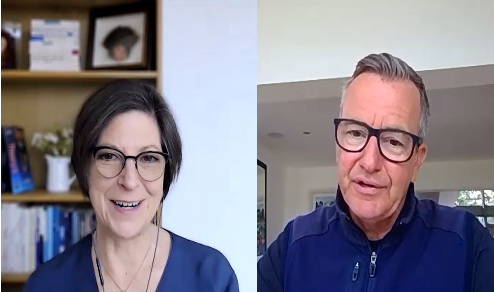 During WBECS pre-summit, in June of 2021, Lori coached Jerry using his Internal Board of Directors which they had identified in a previous coaching session. The purpose of using the Directors is for Jerry to access his different 'internal voices' and have more choice about how he will behave in different situations.
How to identify the client's internal
Board of Directors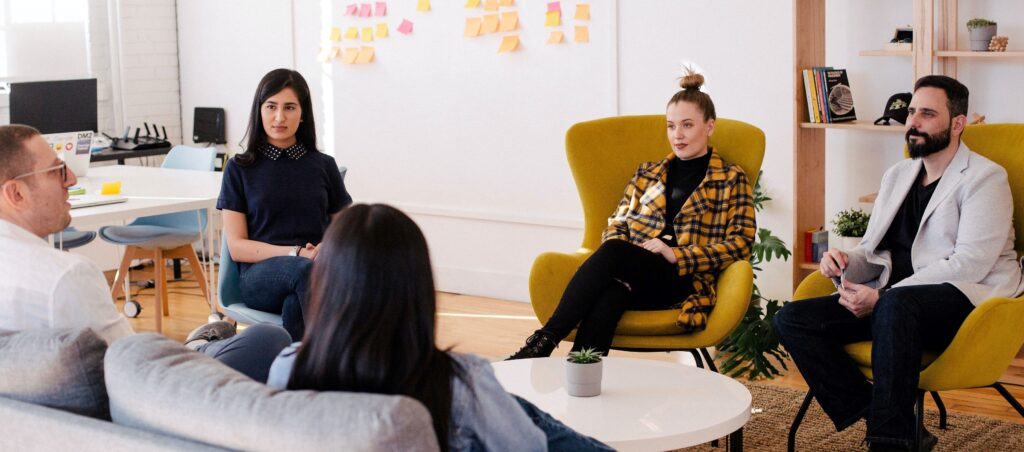 Download handout
---
Coaching for
Sustainable Change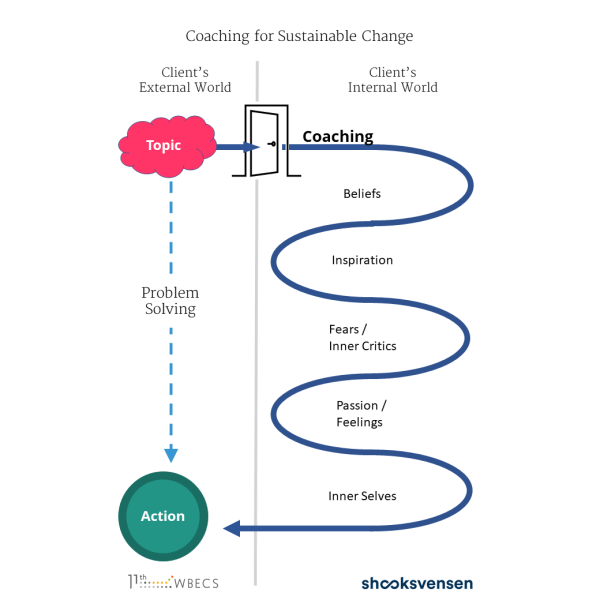 Download handout
---
Slides from the presentation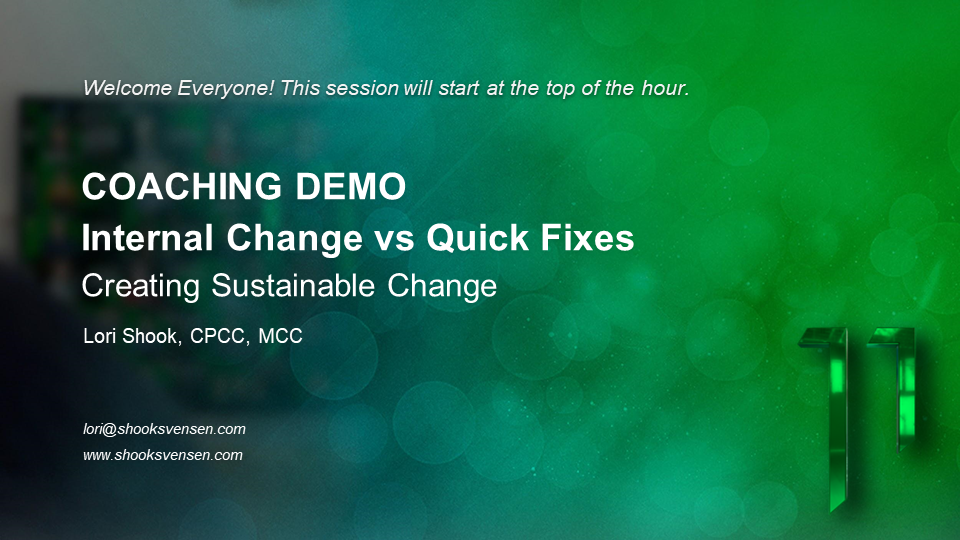 Download slides
Want to see even more coaching demos?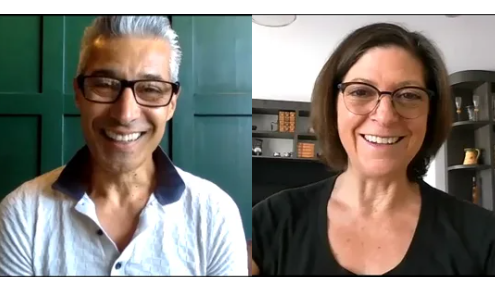 We have heard many times from many coaches that it is hard to find demonstrations of coaching. So, we are providing some. These demos will show you different approaches to different topics and different clients as well as a series of coaching sessions with one client to see how those sessions hang together.
see more
Other courses & resources