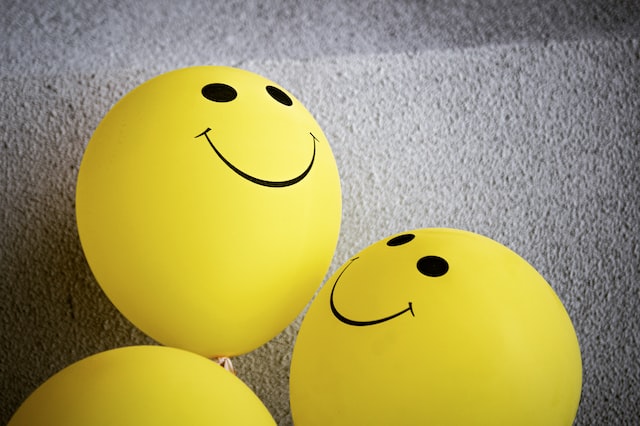 3 ways you can improve your employee workplace wellbeing – and why you should!
Workplace wellbeing has never been higher on the agenda. Awareness of mental health is finally in the spotlight and we are learning more about how overall wellbeing can affect work performance and results, all of which can change your business's profit and reputation, for better or for worse.
Did you know that in the UK the third Monday of January is often referred to as 'Blue Monday'? It has this reputation because it's thought to be the most depressing day of the year. The reasons for this perception could also apply to many other short dark winter days in the UK and other northern regions:
Many people are running low on cash after Christmas and New Year
The UK is in the depths of Winter with the first glimpse of Spring still over a month away
All the festive lights and decorations are down, leaving just the bald trees and grey skies
New Year's Resolutions are beginning to falter, and many people feel guilty
Those dealing with Seasonal Affective Disorder may be feeling their worst in the cold months
Divorce spikes around the holidays
In festive times, with expectations to be around loved ones, those who feel lonely in life can feel worse than ever, and suicide rates often go up
Although these are just a few reasons that your employees may be feeling especially blue, you can help to head these feelings off all year round, by increasing your employees' workplace wellbeing. How we feel in the workplace can snowball into how we feel in our personal lives, so it's vital to make the workplace as supportive and positive as possible.
You may have tried all the usual office wellbeing tactics which may or may not include adding plants to the workspace, Friday dress-down, or booking in the occasional go-karting session…
So what are some additional things you can do to increase employee workplace wellbeing?
How to create happier employees
1. Consider everyone, not just the majority
Pizza Friday may be a classic, but will it be appreciated by the lactose-intolerant or gluten-free in the office, or by those who stick to healthier options?
Not everyone has access to a therapist during difficult times, but could your company provide one during office hours?
You could mix it up for the non-drinkers of your office by planning non-alcoholic social events where no one feels left out – or even sign your team up for Sober October for Macmillan Cancer Support.
Feel free to try new things – you never know who might appreciate it and go on to find their motivation in the workplace again.
2. Conduct a wellbeing survey
Sometimes a team member may be wishing for a workplace benefit that you could easily provide – but you haven't realised because they're keeping quiet. Many employees are too shy to be upfront about what would make their daily life in the office easier.
In a wellbeing survey, you can ask respondents if your current wellbeing measures are effective. And if not, what they could be replaced with.
You can ask respondents for their own ideas of wellbeing and incorporate their suggestions, if you can.
Sometimes all you need to do is ask. And guaranteed anonymity in the survey means you'll get honest answers.
3. Take another look at your workplace culture.
Does your culture incorporate praise and recognition? If not, it should. One survey even found that 70% of respondents said recognition makes them happier at home, and a further 78% said recognition makes them more productive.
Does your culture prioritise hours over output? Consider removing break limits. Many employees see limited breaktimes – capped at exactly 30 minutes or 1 hour – as infantilising and insulting, and a leader should always reward efficiency, not hours put in. Don't worry about anyone taking an extra-long break tomorrow – they may be feeling unwell and have dragged themselves to the desk, regardless. Appreciate it and move on.
Is your culture stuck in the past? Does your business deny flexible working? Do you stick firmly to the 9-5, even though many employees start to lose focus much earlier? Do you insist everyone is at their desks by 9, despite only needing one or two workers on the clock at that time? Take an overview of why your business has the rules it has, and consider honestly who those rules are serving – because it might not be your employees.
Get in touch for support
As we all know, a bad day at work can make all the difference. It's important we do everything we can to help our colleagues feel their best and keep looking forwards.
If you would like to invest in your team's well-being, you can enrol any number of your team members into Rewired to Relate – or bring the programme in-house. This programme helps individuals understand why well-being is essential for working effectively and collaborating with others. When people understand the role of well-being for themselves and others, it can make all the difference.
If you'd like to find out more, click here to make an enquiry.

Image Source: Unsplash
How are you living your values today?
Are you resisting resolutions? Don't set them!