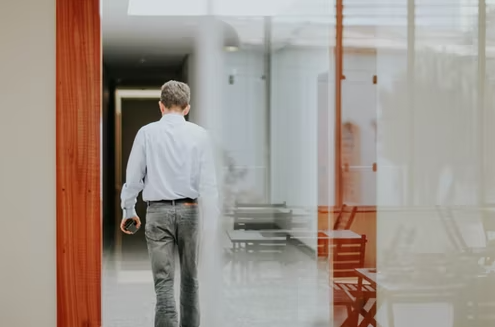 What can cause poor staff retention? (Improve your leadership skills)
The Great Resignation of 2021 left few sectors untouched, and staff turnover looks set to remain high. Few things can negatively impact a company like poor staff retention, as having to retrain new staff members and rebuild relationships between staff and customers or clients can be a huge financial and time drain. But what can cause poor staff retention and how can you improve this? Keep reading to find out.
No clear progression
Does your organisation have a clear career progression? If you don't have any progression on offer for employees, they may feel that they have reached a ceiling and must go elsewhere to find development. However, even in companies where there may not be immediate opportunities, leaders can still be investing in training and stretching their staff. When this doesn't happen, staff can grow bored quickly.
A lack of feedback
Not getting regular feedback can demotivate employees. This means not just giving them feedback when something goes wrong, but providing recognition when things go right. Constructive feedback is difficult to give when you have not previously built up a positive relationship based on trust and good feedback. Without this, employees can become disconnected and not want to stay on.

No faith in the business
If you do not offer any long-term opportunities for your employees, they might not trust that they will be kept on. In the current climate, more staff members than ever are worried about pay cuts and redundancies, and if they don't trust that they will be kept on or understand the direction your company will take, they will move on to companies they see as more secure.

Poor company culture
The culture of your business matters – and this means more than just the day-to-day work. If your company culture is not up to present-day standards that include strong ethics and beliefs, and if you do not engage culture change consultants to remedy this, then employees will leave for companies that provide a better culture. One of the main benefits of company culture is that your staff will feel more connected to every part of your business.

If you have been experiencing high staff turnover and want to improve your leadership skills, then Shooksvensen can help. We can develop your business through improving business culture and leadership training. Get in touch with us to discuss how we can help you and lower your turnover.
Image Source: Unsplash
Let's talk about neurodiversity and neurodivergent brains
What causes breakdowns in communication?