Rewiring Workplaces: Integrating Feminine and Masculine Qualities in Leadership – recording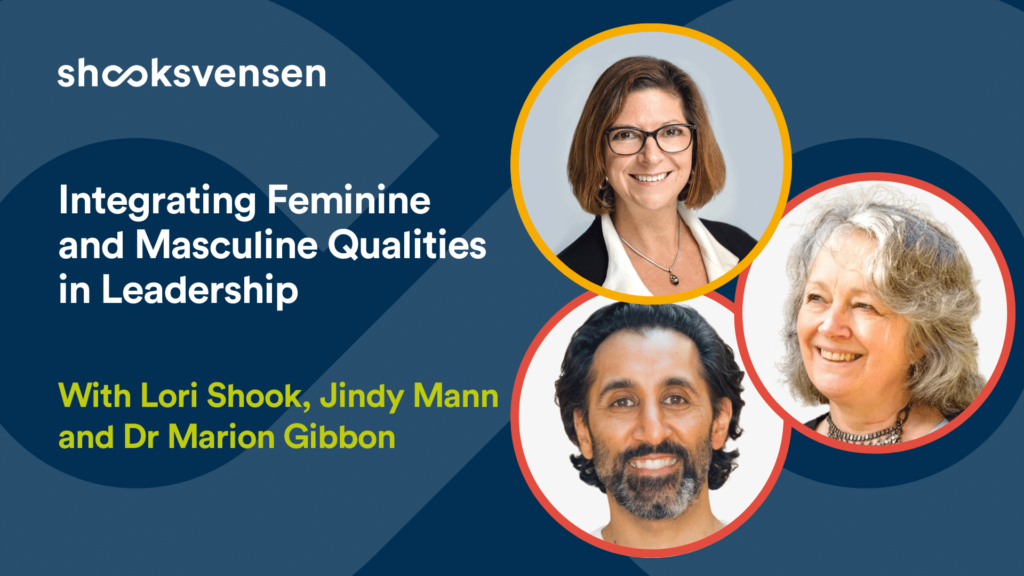 In this webinar, Lori, Marion and Jindy explored the subject of femininity and masculinity in leadership.
They discussed the current need for an evolution in leadership and how embracing feminine and true masculine qualities would both be helpful for moving towards a healthier, more balanced future.
About Jindy Mann
Jindy Mann spent a career solving complex problems in businesses, when he realised there's no subject more intricate or fascinating than human beings. He now focuses on helping leaders better incorporate self-inquiry, intuition and emotional intelligence into everything they do, enabling them to lead from a place grounded in their true values.
He knows the reality of ambitious, high-pressure environments. For almost two decades, he worked in growth and change leadership roles in a range of sectors and across startups, corporates and public sector, for organisations such as Deloitte, HSBC, Barclays, Lloyds Bank, PA Consulting Group, NHS, Met Police, Welsh Assembly Government and ExxonMobil.
He primarily works as an accredited leadership coach and organisational consultant, mainly through his coaching practice, The Selfish Leader. He is also co-founder of Leader Brother Son, a new project dedicated to creating spaces for men to discover expressions of masculinity that serve them and the world around them. His learning and growth is ongoing with an interest in spiritual practices and a growing focus on systems psychodynamics.
About Dr. Marion Gibbon
Dr. Marion Gibbon has had a rich and varied portfolio career based on a rich and varied studies. She first studied to be a science teacher, then studied nutrition (London School of Hygiene and Tropical Medicine) and some years later received her Doctorate in women's health and empowerment. She has also trained as a coach.
Her work has taken her to Kenya, Sri Lanka, Nepal and the UK where she has taught science, researched nutrition and other issues focusing on women, children and families. She has also worked in academia and became a Consultant in Public Health in the UK.
Currently, Marion splits her time working in the field of public health in a local authority in the UK and coaching with a focus on the feminine and bringing together mind, body, and spirit. Her book, The Feminine Face of Embodied Leadership was published this year.
---
Recordings of past webinars and links to upcoming webinars are here.
---
Other courses & resources