Rewiring Workplaces: Let's talk about Toxic Bosses – recording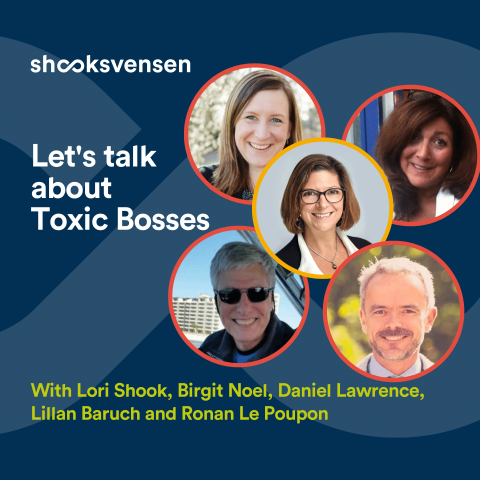 In this webinar, Lori hosted a panel of guests, all of whom have suffered from a toxic boss in the past.
These four guests shared their experiences, the personal impact of that boss, the long-term effects, and the learning they gleaned from that experience.
Listen to the conversation to:
understand the real impact of these bosses
learn why it is important to remove these types of people from your organisation or at least from people leadership roles
normalise your own experience
learn how to survive a toxic boss
The guests
Note that these are current positions which are not the places where they experienced a toxic boss
Birgit Noel, Learning partner North and Latin America at Siemens Healthineers, Georgia, USA
Daniel Lawrence, part-time Director, Marine Operations and Training Director, at Saab, Inc., Washington DC, USA
Lillan Baruch, Coach at The Gift of Experience, Amsterdam, Netherlands
Ronan Le Poupon, coach, facilitator and trainer at Council of the European Union, Brussels, Belgium
---
Recordings of past webinars and links to upcoming webinars are here.
---
Other courses & resources