Making sure their culture thrived in a growing organisation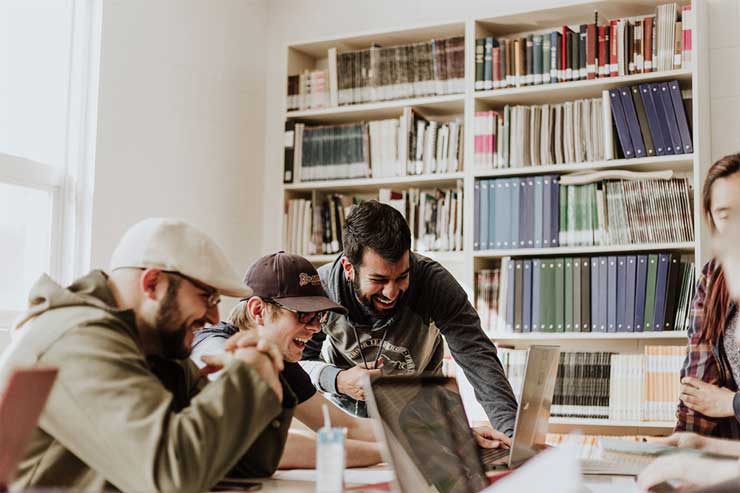 Niche consulting company
Context
This is a consultancy based in London. Founded in 2010, the company provides an agile approach to business transformation for multinational corporations, and pro-bono consultancy for not-for-profit organisations.
This young consultancy has successfully developed a strong company culture. As the company is growing fast, the directors wanted to ensure that their culture was not diluted as the company scaled up. shooksvensen was brought in to develop and run an ongoing training programme for onboarding and culture development, to ensure that the company's culture thrived as the company grew.
Solution provided
To help them embed their culture and values throughout the fast-growing company, shooksvensen developed a bespoke training programme to meet their needs. The programme runs two to three times each year and is made up of four half-day experiential training sessions, attended over an eight week period.
Each experiential session helps staff become more aware their current behaviours, preferences and values, and how they can learn to incorporate behaviours that are consistent with the company's values, both individually and in teams. Through this programme, the company's staff have been introduced to new leadership tools and have developed the skills to have difficult conversations, give feedback, manage stress and emotions, and avoid drama.
The training programme is backed up by retrospectives where a shooksvensen coach works with individuals or small groups on real situations to help embed their new skills. For example, working through a situation where relationships have broken down between colleagues, and helping people become comfortable in giving feedback.
Outcome/benefits
This programme has given this group of analytical-minded staff the skills for emotional management and emotional intelligence, which has helped them build strong relationships with both teammates and clients, and ensured they are well-prepared for any difficult conversations that arise.
The company has been voted among top 5 in the Times Top 100 Small Companies to work for in 2018, plus they have been awarded the maximum of 3 stars for extraordinary levels of workplace engagement. Company directors report that this success and level of employee engagement is due in large part to shooksvensen's work with them over the past three years.
Contact us if you would like to know what we can do for your organisation.