Leadership training for people with "impossible" schedules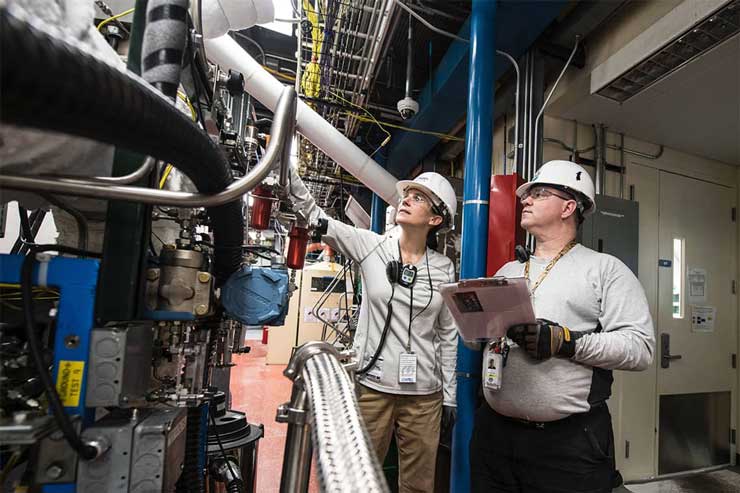 Global manufacturing company
Context
This company was seeking an affordable way to provide neuroscience-based leadership development for their mid-level managers across the UK.
Having recently invested in a series of leadership retreats with a neuroscience focus for their senior executives, the organisation was keen to find an affordable way to roll out leadership development with a similar focus for all mid-level managers as well, to ensure that all management was aligned.
shooksvensen was chosen because of our expertise in neuroscience-based leadership development and our commitment to developing bespoke training solutions that meet each client's unique needs.
Solution provided
In developing this training programme, we were presented with a number of key challenges. With 1200 managers at three sites across the UK, factory-based managers were unable to take full days away from their roles to attend training. In combination with this, two of the three sites were recently acquired from other businesses where staff had no previous management training. These new employees were not yet integrated into the company culture, causing communication and strategy conflicts between mid-level managers and factory supervisors.
To accommodate these challenges, we designed two-hour, bite-sized 'espresso' training sessions to fit around all managers' schedules. Plus we co-created the content with the client company, to ensure that it was tailored to their industry, to be in alignment with the senior leadership programme, to address their current internal conflicts and to accommodate the learners with no prior formal management training.
Outcome/benefits
By combining short espresso training sessions with individual coaching and support from practice buddies between training sessions, this unique, affordable programme gave 1200 managers the leadership tools and emotional management skills needed to keep factory staff motivated, manage conflicts between staff, give productive feedback, and minimise toxic behaviours in teams.
By grounding the programme in neuroscience, all managers across the vertical, and across all departments, now had a common language and common understanding of human behaviour. Communication and interpersonal relationships significantly improved as a result.
Contact us if you would like to know what we can do for your organisation.