Case Study: Working With Very Stressed Clients – Learning To Defuse Situations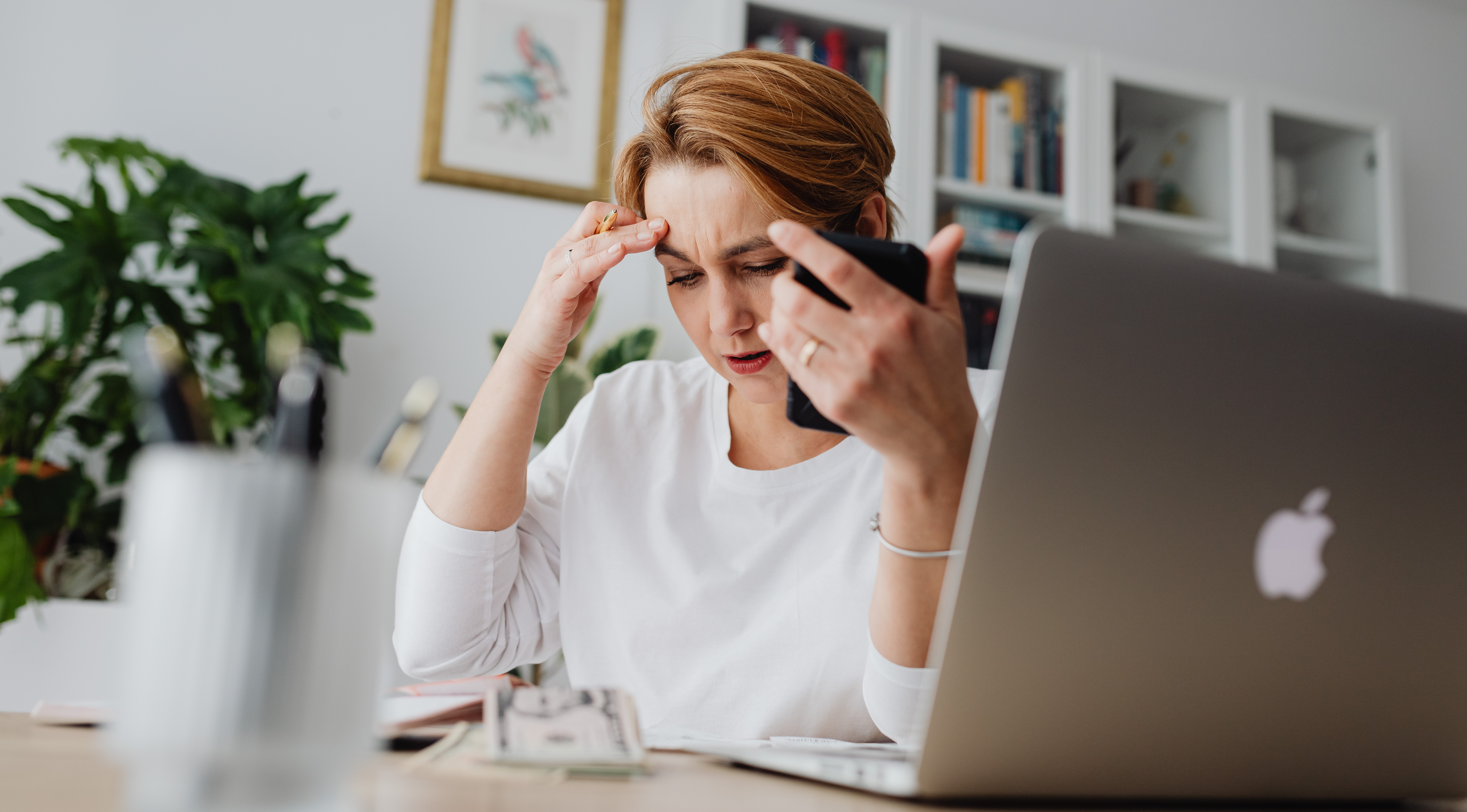 Context
Our client is one branch of a Workers Compensation Board that makes entitlement decisions about workplace injuries and reintegrates injured workers back into the workplace. They need to keep calm under pressure as they work directly with injured employees who are understandably quite stressed and emotional.
'We deal with workplace injuries and decide if those claims are accepted or not, and then facilitate the return for work, and we work with employers to support the return to work."
Lately our client has seen a dramatic increase in the number of claims for mental health injuries coming in – it was previously roughly 3-4 per year, but now they are dealing with 35-38 per year, a tenfold increase. Our client told us that she thinks this is partly attributable to the decreased stigma around mental health.
'We have policies on the occupational health and safety side of the business, which include violence and harassment in the workplace. The increased awareness and subsequent visibility of the problem has combined to mean an increased outreach for help.'
In these rural communities, everything is spread out, so the pressure on nurses, paramedics, firefighters and other responders to be everywhere, all the time is immense – getting someone to an emergency can be challenging. Many of these first responders call our client with mental health claims. For our client's team, it can be very challenging to maintain a calm headspace when trying to help someone who is very upset.
Psychological injuries are very real, even though some workplaces refuse to acknowledge the problem and assume that the high level of stress [1] is just "part of the deal" when working in high stress environments. Our client focuses on preventative measures and early intervention and support for traumatic events[2] for their clientele. And they also support mental well-being and resilience for their own staff.
"Over the last ten years mental health injuries have increased a lot, so we've done different training in terms of resiliency, working in stressful environments, and this kind of thing. This gives staff more tools to avoid personal burnout, as well as having tools to provide better customer service."
So, our client was aware of the need for training for their own organisation[3] , in order to improve staff skills for dealing with emotionally elevated clients.
'I saw Lori presenting at WBECS (World Business Executive Coaching Summit) two years ago, and the neuroscience grabbed me, as did Lori's gift in understanding our brain biology and using that to create a system or tools that are easy to grasp and understand, and applicable in the real world. That was impressive.'
Solution Provided
Shooksvensen suggested running Rewired to Relate for this branch of the organisation. [4] The client had an in-house facilitator who knew the Rewired to Relate programme and was able to facilitate the programme's webinars.
'Our team gave a mixed response to the news that we'd be doing Rewired to Relate – some were super excited, but some were very hesitant. We've done other training, especially in terms of mental health in the workplace, before – but that involved lots of roleplay and other things, and some staff weren't comfortable with that, so they were hesitant to be doing training again.
Lori's program is completely different and once they went through it, in small groups, they felt more connected. Having a weekly check-in with the small group over a 5-6 week period created really positive results just from meeting and getting to know each other/colleagues on a different level. The program is structured in a way that allows flexible levels of engagement.'
'We followed the exercises on the course – each module has a small group discussion template. Those were the guiding documents for each session. The most important aspect of the course was the focus on connecting. We visited the content of the module that everyone studied individually, and then had a conversation about it for deeper learning.'
Outcome/Benefits
'For example, after listening to the 'Be SAFE and Certain' elements, one team member found himself with a healthier mindset and much more able to handle difficult calls. The program gave them a structure to frame questions to each element of the call, and the claimant on the phone could then provide their own solutions. There was one specific call in which our team member was able to help calm the claimant down – in fact, they calmed each other down – and the conversation was more productive. That was an immediate direct effect from the program.'
The client told us that the most effective part of the program was creating a sense of belonging in the team through the small group activities, especially during the pandemic when everyone worked remotely. Rewired to Relate allows you to work together in a small-knit circle so everyone has time to listen, and to be listened to.
'When we finished the program many of us reflected on where we were then vs where we are now. We thought about the ABC of mindfulness during difficult conversations, and the importance of keeping in mind that we need to start thinking more about how the other person on that phone call is feeling during our conversation.'
Our client feels that the "needle has moved" on many of the challenges that her team were previously dealing with.
Another team member emphasised 'ways to help manage limbic systems and reactions; to avoid assumptions and drama and to prepare for a worst case scenario' as part of their feedback on Rewired to Relate.
The importance of hearing all sides, knowing their own emotional value, and not making assumptions were just a few other things mentioned by team members after the training was complete.
One of the client's team members mentioned the difficulty of explaining a complex denial to a claimant, for example. This same person, thanks to Rewired to Relate, mentioned 'being more mindful of my thoughts and feelings and having a greater awareness of how I impact others'.
Going Forwards
'Our staff feel more in control and calmer. And they understand, when someone heightened, what is happening. They're in the limbic system, they don't have the prefrontal cortex working in their favour. When they can keep that in mind, they know not to take anything personally on those tough calls – they're not being roped into the heightened state of the claimant.'
Image Source: Canva