How to manage stress when there is no time
Free Guide
Download now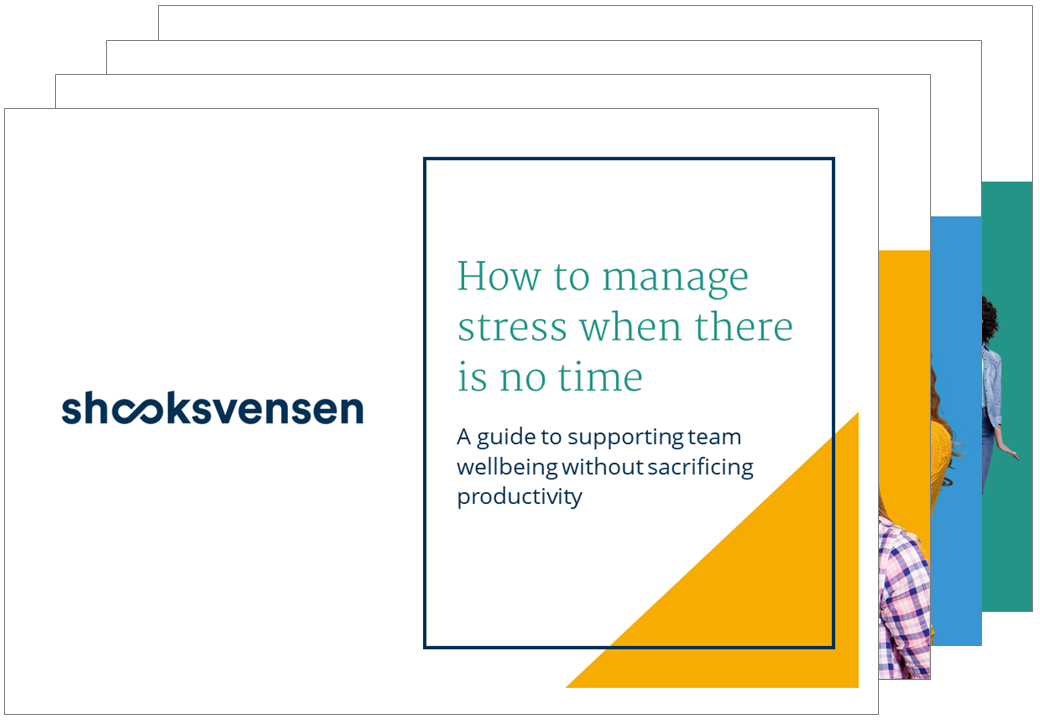 Download this guide for leaders and L&Ds to learn:
How the brain's energy levels are key to stress management
Ways to add energy boosters at strategic points in the day
Short techniques to stay cool under pressure
How stress reactions spread through a team
How to protect yourself from other people's stress reactions
How to prepare yourself for potentially heated situations
Brain science can transform team wellbeing
Your teams are under incredible stress right now with high workloads, constant change and zoom fatigue. Everyone is going 100 mph and they simply don't have space in their workdays to prioritise their wellbeing.
To build on this pressure, stress reactions don't happen in isolation. One person's stress can rapidly spread throughout a team, creating new reactions that build on each other.
Neuroscience shows us that energy management can make a huge difference to our brain's ability to manage our stress levels and our emotional reactions.
How to use this guide
This guide will teach you five simple neuroscience concepts that you can apply to your own stress management, incorporate into your wellbeing initiatives, or share directly with your team-members.
These concepts will help you and your teams to make micro-adjustments to your days that minimise stress without reducing productivity.
Download the full document here: