Rewiring Workplaces: One Transformed Coach, Many Transformed Leaders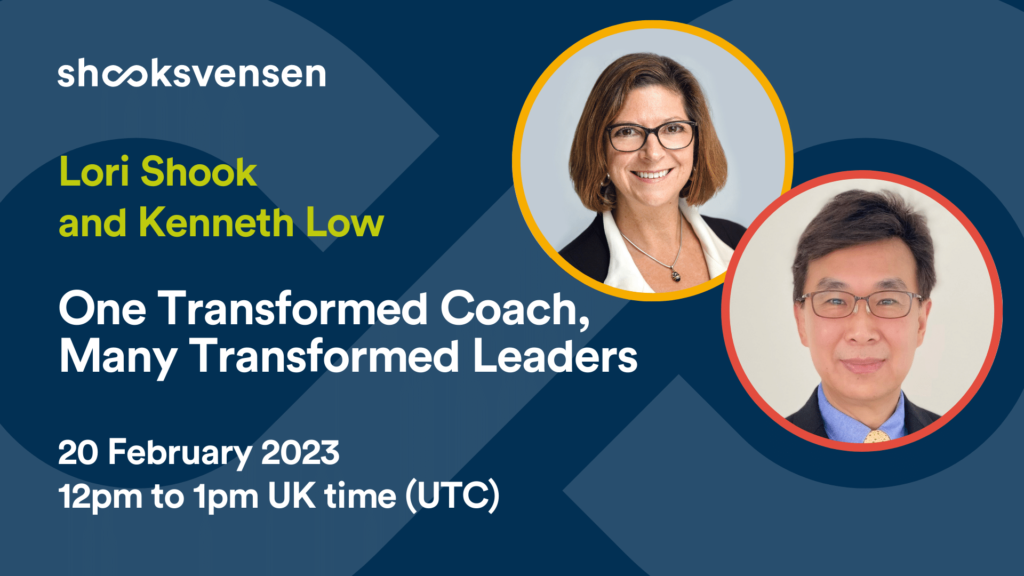 In this webinar, Lori Shook and Kenneth Low will talk about different ways that Coaching can positively and profoundly influence Leadership. 
Time is 20 February 2023 at 4-5pm UK time (UTC)
In conversation with Lori, Kenneth will share many experiences and stories from his decades of experience of corporate leadership.
They will explore multiple aspects of the leadership-coach relationship.
Topics of conversation will include:
How leaders can be transformed by having a coach
How leaders can empower other using coaching skills – and create better results
The privilege of coaching leaders
How coaching skills support you in life as well (especially parenting)
About Kenneth Low
Kenneth is a seasoned business executive with more than 30 years experience leading organizations across different industries including DDI, where he is currently the Managing Director. His life has been greatly transformed by several executive coaches in his career, resulting in him wanting to devote the rest of his career to help others achieve breakthroughs in their personal and professional lives too. 
Zoom and calendar links will be provided after registration.
Other courses & resources