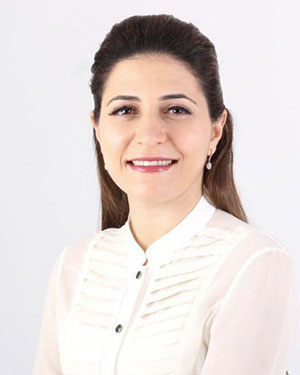 Applying strategy and science
Thouraya has for more than a decade leveraged science-based approaches to help top executives, government advisers, and entrepreneurs in building transformational leadership skills, emotional literacy, and highly impactful organisational and team development. Equipped with a background in strategy, she knows first-hand that company culture and growth begin when people step into their purpose and power.
She has worked with clients from over 40 nationalities, including executives from Uber, Google, Goldman Sachs, Publicis Groupe, The Prince's Trust, PWC, and the London Business School.
Thouraya holds an MBA from the London Business School (LBS) and is the proud recipient of the Entrepreneur Visa for her work related to People & Organisations. She is trained as a Co-Active Coach, certified by the International Coaching Federation (ICF). She is also trained in Organization and Relationship Systems Coaching (ORSC) for teams. As a Team Coach, Thouraya skillfully creates psychologically safe and non-judgmental spaces that act as catalysts for people to bring their authentic and whole selves and to have courageous conversations.